Introduction • Becoming an iTeacher
• Accountability • Going Mobile • Looking Ahead
Technology continues to rapidly and profoundly change the way we live. Take a moment to reflect back on the year 2000, as we moved from one century into the next. Not that long ago, right? But consider how technology has advanced in the subsequent years. Back in the year 2000, your computer was big, had many components, and sat on your desk or you had to lug it around in a big case; you went to Blockbuster to rent a movie, you bought a book at Borders, your local Starbucks would not have Wi-Fi, and you, like most people, used printed maps to find their way around. Google was just beginning to be used and Facebook, smartphones, and iPads were still several years in the future!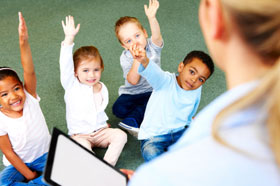 Apple sold 55 million iPads in the first two years of availability (2010–2011) — as of October 2013, over 135 million iPads were sold. Today, well over 3 billion mobile devices are used worldwide. Incredibly, one billion smartphones will be sold in 2013 (one in every seven people in the world will get a new smartphone in 2013) and projections that over 1.5 billion smartphones will be sold annually by 2015. In just a few short years, traditional desktop computing has gone mobile. Even more incredible is that experts are predicting that tablet adoption will rise 700% by 2016. If this happens, over 1 billion tablets will be in use worldwide along with approximately 5 billion smartphones. Pretty amazing, isn't it? What does all this mean to the field of education? To be blunt, a lot! And we want to help you transition to become an iTeacher. As teachers and administrators, besides mobile devices, your education world is rapidly changing in a number of ways, four of which are profound and will impact that in many ways, Bring Your Own Device (BYOD), Common Core standards, STEM, and accountability.
Research has shown that students thrive when there is a 1 to 1 ratio of technology to students. Students take greater ownership of their education as the focus shifts from teaching to learning. Unfortunately, school budgets often cannot accommodate the cost of supplying all students with mobile devices. Creative school districts have developed a successful solution to such budget woes – Bring Your Own Device (BYOD). Studies indicate that an increasingly large number of students own their own mobile devices; whether smart phones, tablets, or laptops. Districts allow students to bring these mobile devices for use in the classroom as a part of the curriculum. BYOD programs can take a variety of approaches on a continuum from schools that require students to bring a laptop which meets a minimum set of specifications on one end to those programs that allow students to bring any type of mobile device for classroom use. The key factor to remember is that just having a device in a student's hands does not guarantee successful learning, but only when the technology is combined with clear pedagogically strong lesson plans. We will continue to refer to BYOD throughout the course, and remember everything you will learn and create in the coming weeks will be applicable to any mobile device or computer.
Your state's curriculum standards have provided a framework for you as you assist your students in acquiring the skills and knowledge they need to be successful learners. Now, through nationally led efforts, common core standards are being adopted by states that have been developed by teachers, school administrators, education experts, and parents, with the goal of ensuring that when our students graduate from high school they are prepared to enter college, vocational school, or the workforce. Importantly, the standards also meet international standards to further ensure that our students will have a competitive advantage in the global marketplace.
A major science, technology, engineering, and math (STEM) movement has been ongoing for over 30 years and hundreds, if not thousands, of federal, state, and local STEM initiatives have spent billions of dollars trying to improve STEM related student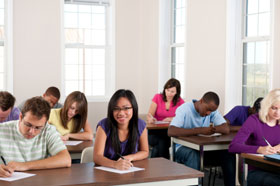 achievement. To date, results of these massive efforts have failed to improve STEM test scores and student achievement.

Recently, when compared to 65 top industrial countries, American students scored 23rd in math and 31st in science. Most of these STEM efforts have and currently use the "more of the same" approach to improving test scores and thus student achievement. Teachers, school administrators, and parents are rightfully concerned for the future well-being of the youth of today, and this is the reason there is so much attention and emphasis on STEM. We believe that the techniques you will learn in this class (which are definitely not "more of the same") can increase your student's STEM related achievement and test scores, perhaps dramatically, and in a relatively short period of time.
As part of the push to ensure students graduate with the best education possible, there is a major and growing national and state movement toward including student achievement and test scores in teacher evaluations. Many states have adopted new rules governing teacher evaluations and all include student test scores as a major factor in teacher evaluations. After a three year study on how effective teaching practices could be both identified and developed, in January 2013, the Bill and Melinda Gates Foundation released its final report, Measures of Effective Teaching, which concluded "that it is possible to identify great teaching by combining three types of measures: classroom observations, student surveys, and student achievement gains."


This push for accountability has teachers concerned about future impact on compensation, and potential threats to their livelihood. Obviously, this accountability push is very controversial, but to be honest "it is what it is." On an ongoing basis, many teachers will have to demonstrate their teaching ability by observation, student evaluations, and by increasing their students' test scores in reading, math, science, and other areas. So, what can you do? How can you prepare for this new reality?
While many of the techniques you will learn in this class are applicable to your classroom setting, this course is about allowing you to explore ways to provide your students with out-of-class instructional content.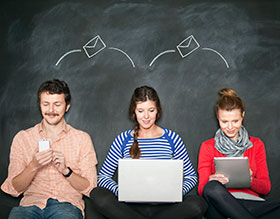 We are going to introduce you to many teaching techniques, ideas, and suggestions that will help you "go mobile." Why? Because your students have already gone mobile. You might be wondering why this course emphasizes iDevices (iPads and iPhones), rather than other tablets and smartphones. The reason is really simple. From grandparents to toddlers, all age groups have joined the iGeneration. iPads are showing up in record numbers in schools and businesses, and incredibly, well over 2/3 of the US population either has an iPad/iPhone or has used one owned by a friend or family member.

Currently, there are tens of thousands of educational applications (apps) that have the ability to assist you as you "go mobile;" over 1 million apps are available at the Apple App Store. In summary, our goal throughout this course is to provide you with tools and strategies that can transform you into a mobile iTeacher—strategies that you can apply immediately with your students to increase their achievement, test scores, and most importantly, their desire to learn.
Click or tap here to access this week's list of articles, Web sites, and/or videos that will help you explore additional information that can assist you in becoming an iTeacher and increase your excitement about all the possibilities! Each week you will find a variety of resources that can help you further investigate the various topics that covered this week.
If you have completed reading this page, continue to the iLearning in Action page.